Responsible Travel
As a travel company who wants to explore the worlds most isolated destinations, we have a responsibility. A responsibility for the world we are learning to understand. Therefore, it is essential that we maintain a responsible and sustainable attitude in everything we do when planning our tours.
UN's 17 Sustainable Development Goals
UN'S SUSTAINABLE DEVELOPMENT GOALS, is a shared vision to achieve a sustainable development for our planet and the people who lives on it. The SDG's is therefore used as a guiding anchor in Above Borders.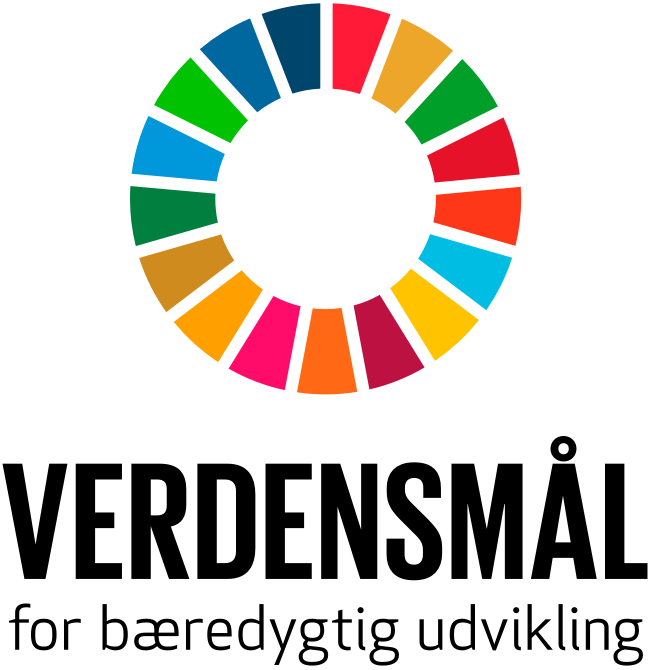 On the journey towards achieving the 17 SDG's, everyone - individuals as well as organisations - has a role to play. We realized that at Above Borders, og that is why we have chosen to focus on three SDG's where we believe we can make the greatest positive impact for a sustainable future. The three SDG's are:
Goal number 16 - Peace, Justice and Strong Institutions
Our vision is that we through communication and meetings between individuals reduces isolation and contribute to a more open and united planet.
At Above Borders, we believe that an open dialouge between people can reduce the distance between different cultures and create greater understanding for each other across nations and political systems. Especially by connecting with isolated populations, we believe that local collaborations can be a way to support a country's development and reduce conflicts and hostility.
Above Borders deliberately collaborate with a limited number of destinations, since we believe that focusing our energy on few destinations create more longterm value and strong relations between all parties. At the same time, it gives Above Borders increased opportunities for an indepth understanding of the local culture, which creates a unique expertise when organising tours and collaborating with locals. That we believe creates a peaceful development and unites the world in a both short and longterm perspective.
Goal number 8 - Decent Work and Economic Growth
Our vision is that by supporting local projects and products, we help to create more job opportunities and through that increase the living opportunities for the local population.
The number of employees is rising and a growing part of the population in development countries becomes a part of the middle class. Despite this, there is even larger inequality and a falling deployment rate compared to the growing work force.
A part of the goal of decent work and economic growth includes socially sustainable tourism, which for example means tourism that create local jobs and promote local culture and products. Exactly this is part of Above Borders' mission statement, why it is fundamental to us that we collaborate with local partners. Especially amongst the younger part of the population, we can often contribute to create jobs such as guides, chauffeurs, etc.
Goal number 4 -
Quality education
Our mission is that by promoting the importance of learning about other cultures and people, we can contribute to a more educated and enlightened world populations.
Above Borders work the goal number 4 about quality education in a more indirect way. Partly, we try to always visit an educational institution as part of our travel program, and if possible we support the teachers in an English class. It gives value for the students to use the English language and to talk to visitors outside of their country, leading to a more educated planet when two people from very different cultures exchange knowledge and stories from their personal life. In relations to this, it is of great importance to use that all our guests learn as much as possible about the given destination when travelling with us. For example, we send our guests various texts and material prior to the tour, about the destination and culture we are about to visit. Also, we ensure that our guests are always accompanied by an experienced travel guide, who obtain in depth knowledge about the local culture through his or her personal relations to our local collaborators.
Are you interested in learning more about our commitment to the sustainable development goals,
then click at Hood Heroes here:
Carbon positive travel company
One of the biggest sinners in the travel industry is the carbon emission caused when you travel by plane. Even though the flight ticket is not always part of the tour when travelling with Above Borders, we neither can or will deny the fact that we and our guests deduce a great deal of carbon as part of our tours. That is party ours, partly the guests' responsibility - therefore we collaborate with RenSti.
In cooperation with RenSti, we compensate for everyone of our travelers' carbon emission. Actually, we ensure that all our tours are carbon positive! That means that every time someone book a tour at Above Borders, we over-compensate the amount of carbon deduced by the guest. In that way we ensure that all our guests take an active role in the ambition of a sustainable future.
Find the certificate for Above Borders membership of RenSti here
Be a part of the journey
Sustainable development at Above Borders is a journey. A shared journey, where everyone does everything they can for a sustainable world. We are looking forward to going on a shared journey with you.