A responsible travel company
As a travel company who wants to explore the worlds most isolated destinations, we have a responsibility. A responsbility for the world we are learning to understand. That is why, it is essential that we have a responsible and sustainable attitude in everything we do. Exactly as when we consider every little details in the planning of our tours.
UN's 17 Sustainable Development Goals
UN'S SUSTAINABLE DEVELOPMENT GOALS, is a shared vision to achieve a sustainable development for our planet and the people who lives on it. The SDG's is therefore also used as a guiding anchor in Above Borders.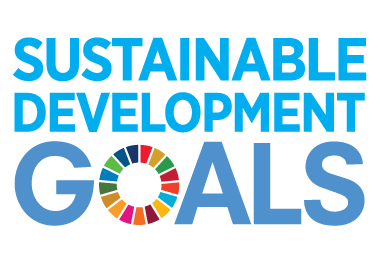 On the journey towards achieving the 117 goals, everyone has a role to play and everyone can affect the outcome. We realized that at Above Borders. That is why we focus on specific causes. These causes, is where we believe we have the biggest potential impact and thereby can give our biggest positive contribution for the future. We focus our strength on the following causes (in prioritized order), so that we can create as much positive impact as possible.
Goal number 16
Peace, Justice and Strong Institutions
The vision is that we through communication, removes isolated and make the world to a far more united place.
At Above Borders, we believe by beeing open for dialog and communication (rather than isolation), we can help promote non discriminating laws and politics. Through dialogue and the meeting with isolated countries, we can together create a common understanding for each other, and in this way create a sustainable development.
In normal tourism, it can see a bit naive to believe a create an impact. But Above Borders does not arrange normal tourism. Above Borders works specific with few destinations. In this way, we can create local knowledge and cooperation, which does that we actually can assist in making a different and support the country's development.
Goal number 8
Decent Jobs and Economic Growth
The vision is that we by supporting local project and products, we will help creating job opportunities for even more people, who then can help them self creating an even better life.
The number of employees is rising, and a growing part of the development countries becomes a part of the middle class. Despite this there is even larger inequality and a falling deployment rate compared to the growing work force.
A part of the goal of decent jobs and economic growth includes socially sustainable tourism, which means tourism which create local jobs and promote local culture and products. To promote local products and culture has since the foundation of Above Borders been a huge part of basis of existence. We achieve this, i collaboration with our local partners.
Goal number 4
Quality education
By promoting learning, we will together achieve a more educating and thereby a more competent world.
Above Borders works with the goal regarding quality education in a more indirect way, compared to our other main causes. We do however, work with it in two ways. On all our tours, we try to visit schools, universities and other educational institution. We do this to talk with students about there everyday life and maybe even assist with the English education. This combined with cooperation and donations in different kinds of form. Besides this, we make an effort to ensure that every single one of our travelers will learn something when they travel with us. We ensure this learning by sending materials as text and different publishing, for the travelers to study. Further we have an experienced tour leader on every tour, which ensures local knowledge to the destination. In this way, the tour leader can share his knowledge, so that the traveler can be more educated.
Are you interested in learning more about our commitment towards our work the the sustainable development goals,
then click to Hood Heroes here:
Carbon positive travel company
One of the biggest sinners in the travel industry is the carbon emission caused when you sit in a plane. As our tours typically moves outside the borders of Europe and most often to Asia, we can and will not deny that every single one of our traveler also will deduce carbon when we ask them travel with us to China (or other places) to meet with the rest of the group.
Even the flight ticket typically is not a part of the offer when you travel with Above Borders, it is still partly our responsbility and partly the traveller. That is why we have started a cooperation with RenSti.
In cooperation with RenSti, we compensate for everyone of our travelers carbon emission. Actually, we make our travelers tour carbon positive. This means, that every-time anyone registrants for a tour with us, we over-compensate, what equals twice as much of the carbon emission, the traveler have on our tours. In this way we ensure that everyone who travels with us, actively participate in the fight for a sustainable future.
Find the certificate for Above Borders membership of RenSti here
Be a part of the journey
Sustainable development at Above Borders is a journey. A shared journey, where everyone does everything they can for a sustainable world. This is not something we can do solely by ourself, but we know that we as a travel company has a responsibility to do what ever we can. We are looking forward to having you join this shared journey with our.