New Years travel to North Korea
Hop ind i det nye år med den nordkoreanske befolkning
29. december - 4. januar - 12.000 DKK
Endnu engang arrangerer vi en fantastisk nytårsrejse til Nordkorea. Rejsen vil vise dig Nordkorea fra en vinkel som kun de færreste har oplevet. Du vil både besøge et af verdens mest intense militære områder, stå på skøjter med lokale og vigtigst af alt: Fejre det nye år sammen med op til 50.000 andre nordkoreanere på Kim Il Sung Square når vi sammen tæller ned til det nye år.
Experience the worlds most isolated country

Danish and english speaking tour leader and local guides
A travel which you will never forget

Spring ind i det nye år med nordkoreanere
Program for rejsen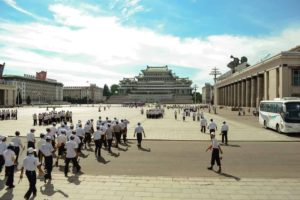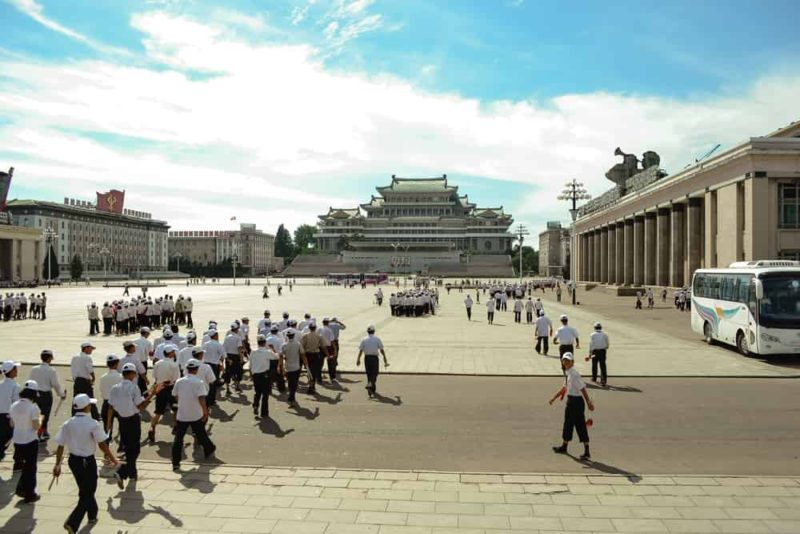 Vi mødes på Hilton Garden Inn, i Dandong Kina. Efter indtjekning, vil vi arrangere fællesmiddag. Middagen vil foregå på en nordkoreansk drevet restaurant, og er et af de få steder i verden, hvor nordkoreanere arbejder uden for landets grænser.
Under middagen vil rejselederen dele ud af sine erfaringer, så du vil få mest muligt ud af din rejse.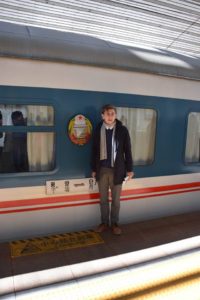 Dagen hvor vi skal rejse til Nordkorea.
På togturen fra Dandong til Pyongyang, vil der være unik mulighed for at interagere med rejsende nordkoreanere. Hvis man er tilpas ydmyg og opsøgende, er der enestående mulighed for at komme helt tæt på nordkoreanernes personlige liv. Efter ankomst vil vi besøge Pyongyangs triumf bue, Arch of Triumph.  Dagen sluttes af fællesmiddag med vores nordkoreanske guider og en gåtur lang Changjon Street til Kim Il Sung Square – Pladsen hvor alle parader og optog bliver afholdt.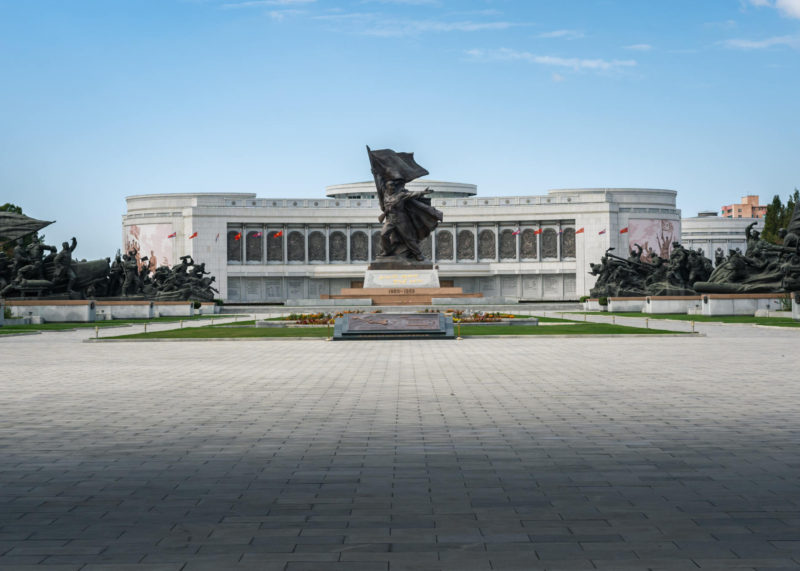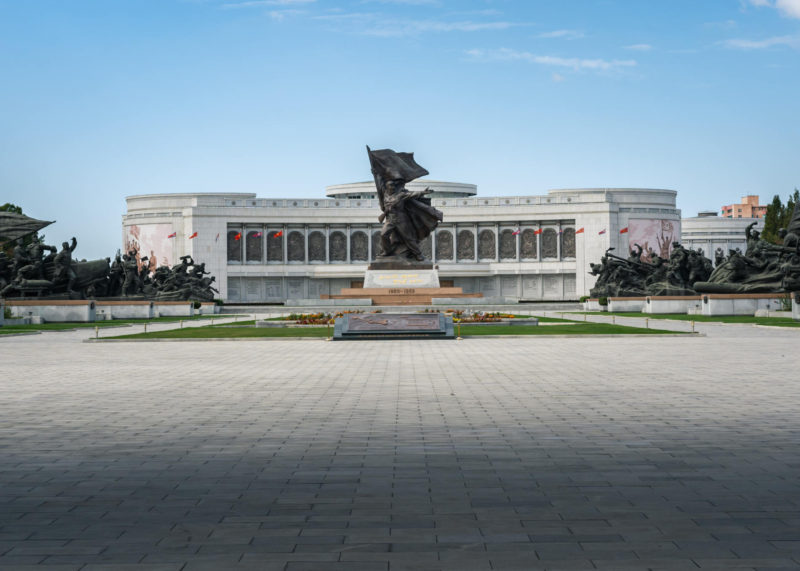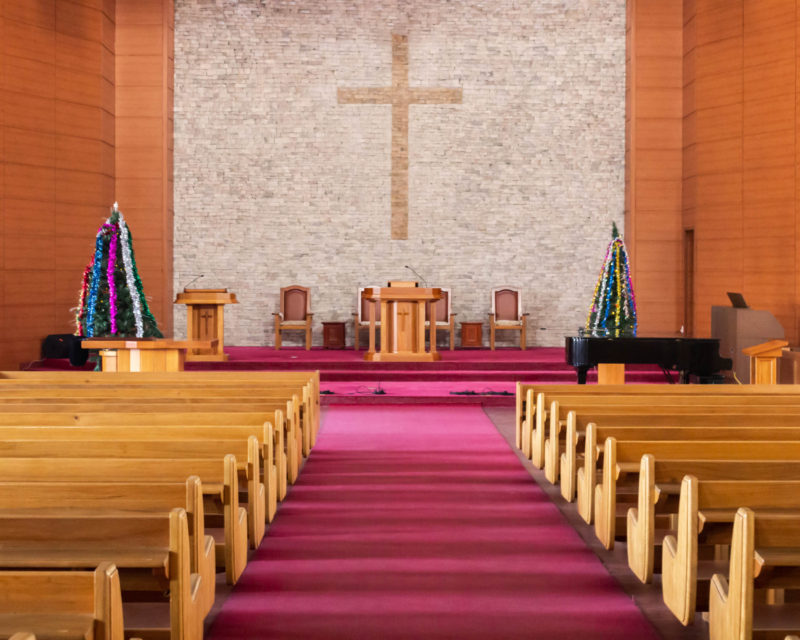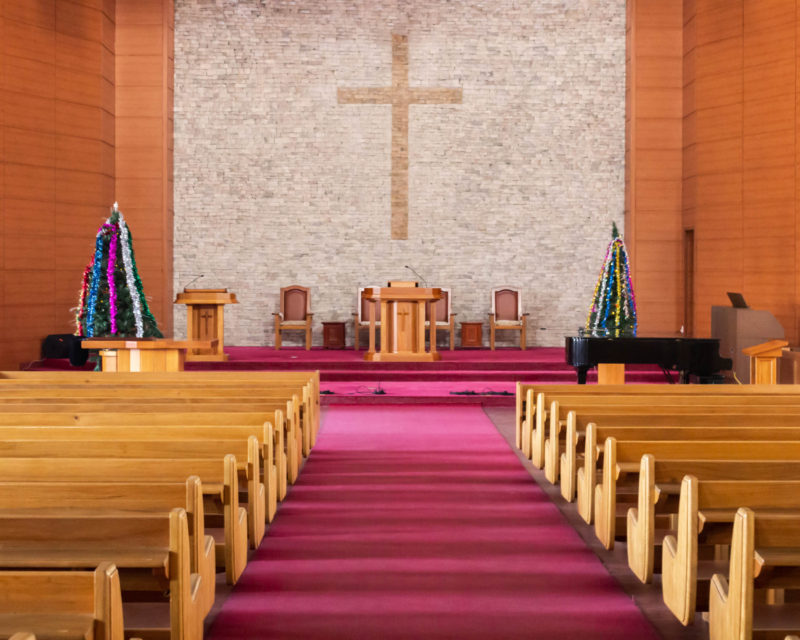 Det er nytårsaftens dag, og inden vi skal fejre nytåret skal vi først kigge tilbage. Vi skal nemlig besøge det nordkoreanske krigsmuseum. Dette museum fortæller om den koreanske krig fra et nordkoreansk perspektiv, og vi kan blandt andet træde ind på det restaurerede krigsskib USS Pueblo. Rundvisningen afsluttes med et 360 graders håndmålet panorama foto. Vi kører herefter hen til en af de to protestantiske kirker, nemlig Bongsu Church. I kirken vil der med størst sandsynlighed stadig være pyntet op efter jul og vi vil høre om religionsfrihed i Nordkorea.
Efter kirkebesøget kører vi hen til det lokale storcenter. Kwangbook Supermarked er opdelt i 3 etager med henholdsvis fødevarer, tekstil og restaurant. Her kan man altså få det sidste shopping gjort inden året er omme eller blot nyde at gå rundt blandt de mange nordkoreanere der også er ved at handle ind til den sidste aften. Frokost denne dag foregår i en restaurant under supermarkedet og dermed under jorden.
Efter frokost kører vi til Mansudae Art Studio. Dette museum fortæller om den koreanske kunst og det er også her den første statue af Kim Il Sung nogensinde er blevet sat op. Derudover er eftermiddagen stille og rolig, for vi skal være frisk til at vi om aftenen skal springe ind i det nye år. En fejring som foregår på Kim Il Sung Square sammen med op til 50.000 andre nordkoreanere.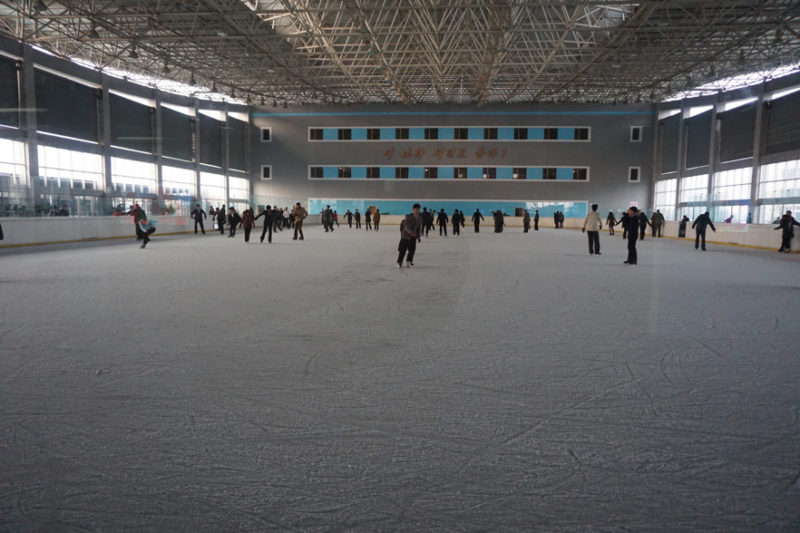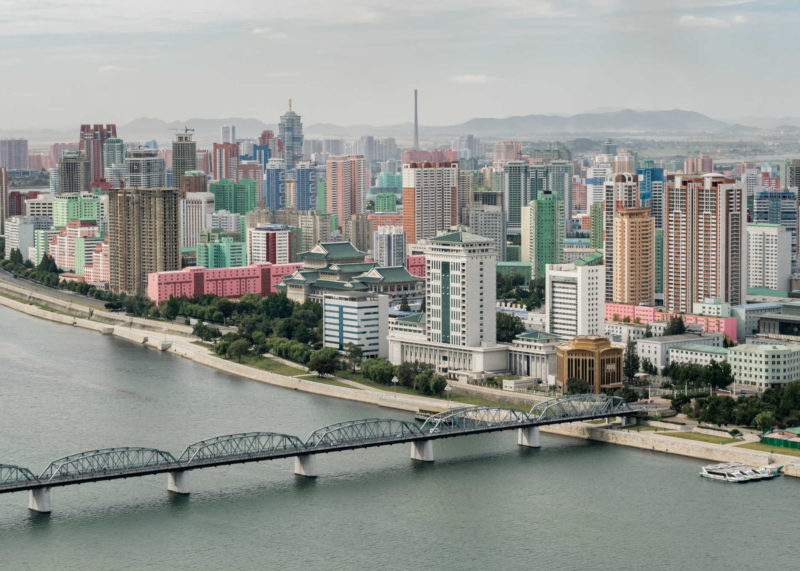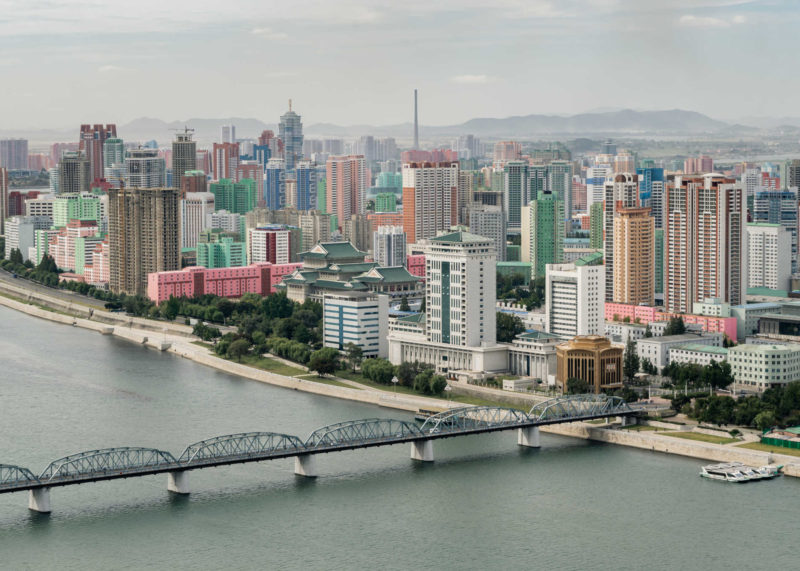 Det er første dag i det nye år! Da vi har været vågen hen over natten starter denne dag lidt senere end de andre. Det betyder dog ikke at vi intet skal opleve. Vi starter med at tage hen på Kim Il Sung Square, den samme plads hvorfor vi har fejret det nye år, men nu i helt andre omgivelser. Herfra går vi en tur i byen hen til  den udenlandske boghandel. Hvis vi er heldige har de allerede fået den nye kalender for 2020. Herefter tager vi hen til Mansudae Fountain Park, hvor også bronze statuerne af de to første ledere vil være at se. Efter frokost besøger vi først sea food restauranten hvor Kim Jong Un har spist sammen med den sydkoreanske præsident.
Herefter skal vi ud at røre os - vi får nemlig helt unik mulighed for at prøve en nordkoreansk skøjtebane sammen med de lokale nordkoreanere.
Dagen afsluttes med middag med vores guider og en aftengåtur på Future Scientist Street - En af de nyeste gader i Nordkorea.
Tilbage på det berømte Yanggakdo Hotel kan vi tage et spil bowling, bade i swimming-poolen eller tage et spil bordtennis. Du kan også blot drikke en sidste øl i den roterende restaurant på 47'ende etage.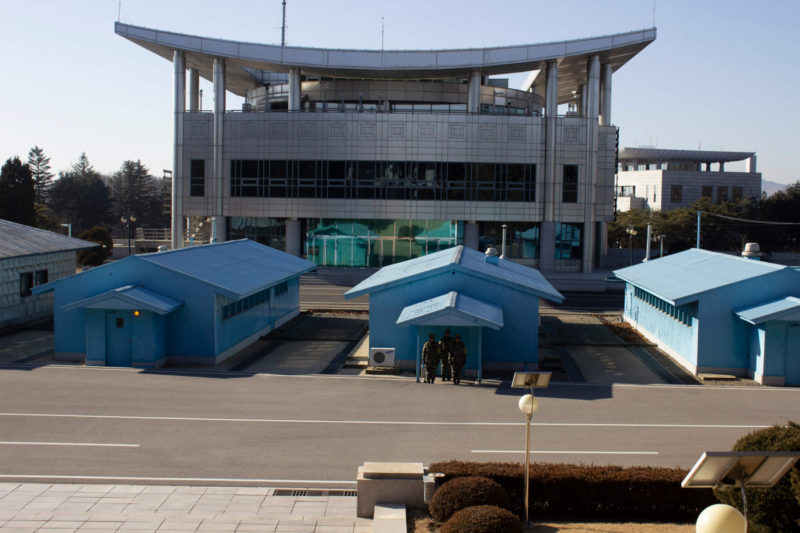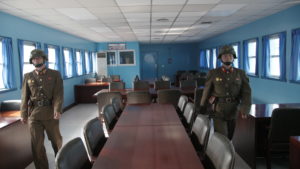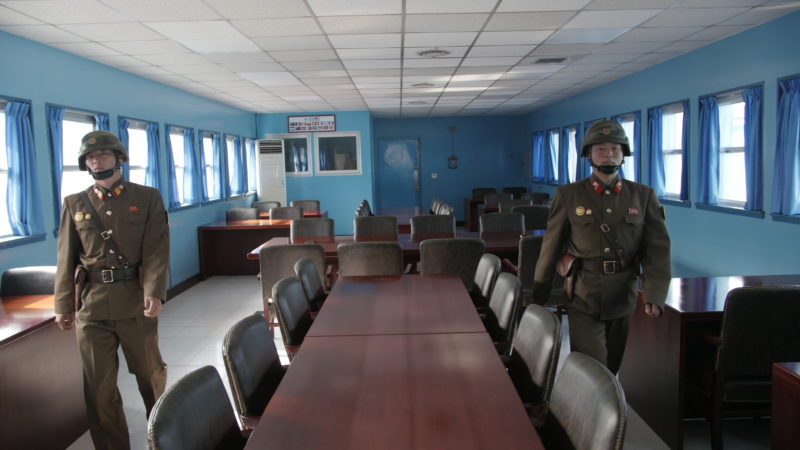 Den sidste hele dag i Nordkorea starter med vi skal en smule tidligere op end normalt. Det er fordi vi skal på en køretur til grænsebyen Kaesong. Kun 10 km fra Kaesong ligger nemlig et af verdens mest intenst militære områder - DMZ. Her vil vi komme helt tæt på grænsen når vi bliver vist rundt af en nordkoreansk soldat. Vi skal i Kaesong også gå en tur op ad Janam Hill hvor vi kan få en udsigt over både den gamle og nye del af byen. Frokosten i Kaesong består af Kings Meal, hvor vi som de tidligere royale i Korea vil få hele 13 (små) retter serveret.
Tilbage i Pyongyang skal vi se Juche Tower, og hvis man har lyst kan man komme op i toppen.
Her kan du få en fuld udsigt over hele Pyongyang. Aftensmaden i Pyongyang bliver også afskedsmiddag med vores guider. Vi vil derfor bagefter tage hen på en lokal øl bar for at kunne sige ordentligt farvel til vores guider.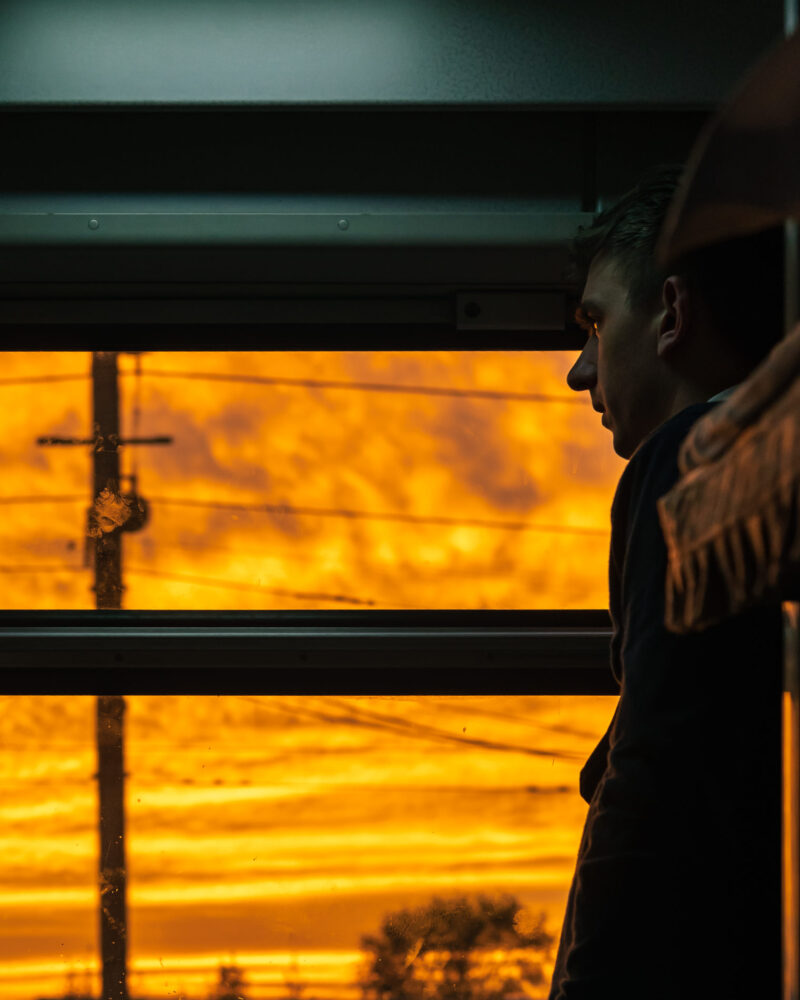 Sidste dag i Nordkorea. Efter afsked med vores guider, venter en tog tur tilbage til Dandong. Sidste mulighed for at interagere med nordkoreanere, men man er også mere end velkommen til at tage lur på vejen hjem til Dandong.
I Dandong vil vi have en sidste afskedsmiddag, og udveksle alle vores erfaringer og oplevelser. Efter middagen tager vi tilbage på Hilton Garden Inn, og programmet er slut. Sidste overnatning i Kina er også inkluderet, og dagen efter kan man rejse tilbage til Danmark eller videre rundt i Asien hvis man har lyst til det.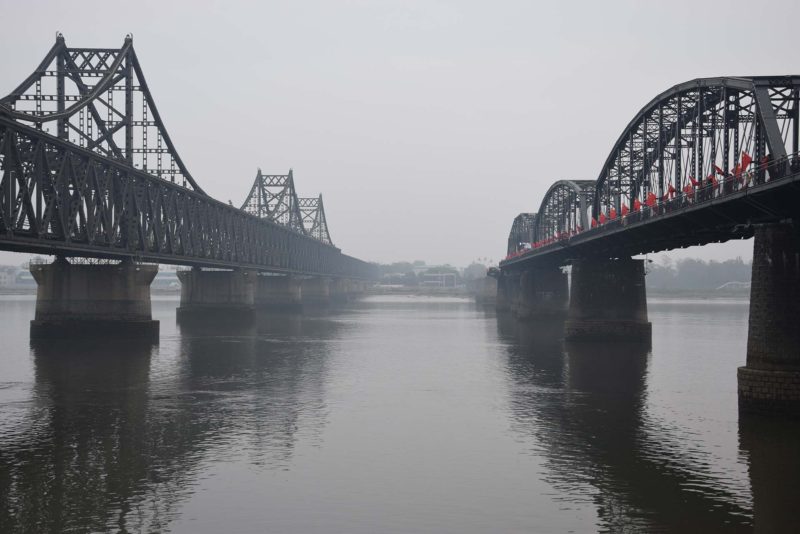 Sidste dag på rejsen, og der er ikke de vilde planer, udover at sige farvel til hinanden. Hvis du stadig har mod på oplevelser kan du i Dandong besøge den kinesiske mur eller broken bridge som går halvvejs over floden til Nordkorea. Hvis du forventer at du på nuværende tidspunkt gerne vil rejse rundt i Kina kan du også tilmelde dig vores sommerrejse til Kina.
Grundet den generelle turisme i Nordkorea, er programmet lagt med forbehold for ændringer. Der vil inden og under rejsen blive foretaget justeringer, men vi vil gøre alt hvad vi kan for at opdatere dig jævnligt. I tilfælde af noget bliver aflyst, vil vi finde et alternativ til programmet.
Tour leader - Jonas Bang Andersen
When you travel with Above Borders we will always send a tour leader to join the group tour. This is our guarantee to ensure:
Unique knowledge of the destination
On this tour, your tour leader is Jonas Bang Andersen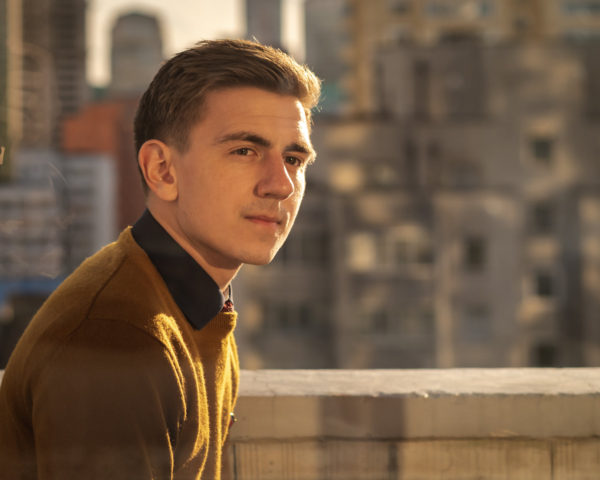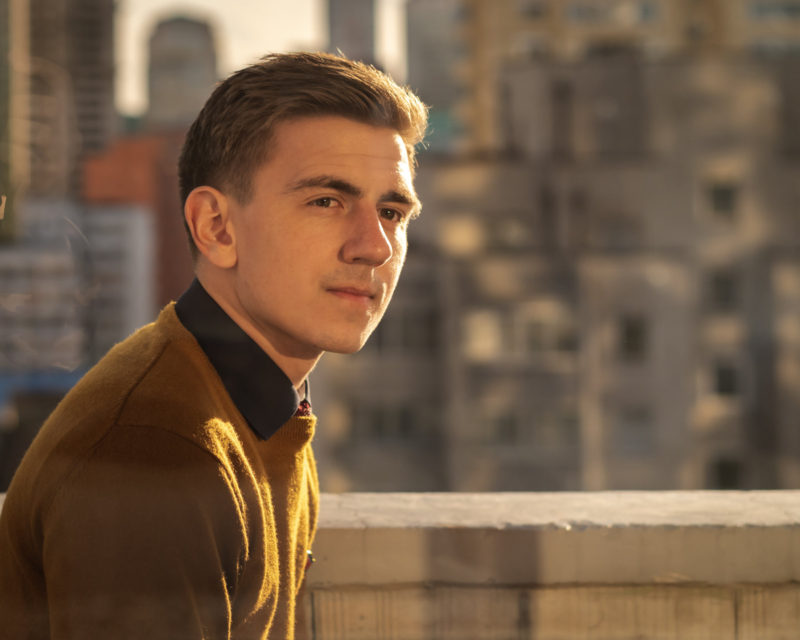 Jonas has in a age of 26 years, lived in 3 different countries, visited 15 countries split in 3 different continents and acted as a tour leader since 2015. When Jonas travel, he believed the best way to real understand and learn about another countries culture is to talk and interact with the local people. Only in this way, we can ensure that you will get close to, and thereby learn and understand, the destination. Therefore he always tries to meet and talk with as many locals he can, when he goes traveling.
When Jonas is your leader leader, you are guaranteed unique local knowledge, a lot of personal anecdotes and a entertaining tour.
Prisen for rejsen
Prisen for vores nytårsrejse til Nordkorea er 15.000 DKK. Hvis du tilmelder dig inden den 1. september 2019, bliver du tilmeldt til vores EarlyBird-pris til 12.000 DKK. Du sparer derfor hele 3.000 DKK. Det er dog ikke det eneste, for jo før du tilmelder dig, jo tidligere kan du også bestille flybillet, og derved få rejsen endnu billigere. Herunder ser du hvad er inkluderet og hvad som ikke er inkluderet i prisen. Dette gælder uanset om det er early bird eller normal prisen du har tilmeldt dig til.
Inkluderet
Transport fra Kina til Nordkorea og tilbage

Al overnatning i Kina (2 nætter) og i Nordkorea (5 nætter)

Alle måltider i Kina og Nordkorea

To nordkoreanske guider og nordkoreansk chauffør

Al indgang til museum m.m.
Ikke inkluderet
Transport fra Danmark (eller andre steder) til Kina

Ekstra måltider, snacks og souvenirs

Ekstra aktiviteter, f.eks. toppen af Juche Twoer

Double Entry Visum til Kina
Important information
Above Borders is a member of the danish travel gurantee fond (Memebershipnummer: 2943) which is your gureantee that we follow danish legislation for group traveling. We will always be available in case you have any questions and ensure you will be send material which will prepare you for our tour so that you can benefit most possible from every moment.
It is your own responsibility to ensure visa for China. Above Borders will of course help with your application. When times come, do not hesitate to contact us. Furthermore, we will refer to the Chinese visa center in Copenhagen.
Ofte stillede spørgsmål
What do previous participants say?
Jonas Bang Andersen
2018-08-30T13:54:55+00:00
For os betyder det meget, at alle medrejsende får en fantastisk oplevelse – derfor lader vi dem også tale for sig selv, når nogen spørger, hvad de synes om vores rejser. Du kan læse, hvad de synes her: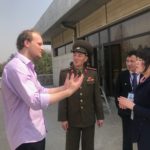 "Above Borders has really arranged a brilliant tour. Everything was carefully planned and the timeline was held - there was even added extra experiences at the itinerary during the days we where there. It was really cool experiencing a country which is that closed to the outside world and you really gets to create your own opinion to all the stories you hear about the country. It was in any case an real eye opener for me. A tour to North Korea can in any case be recommend!"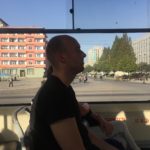 "Incredible amazing experience which showed North Korea from a whole new angle which at the same time starts makes your mind wonder about a world far away from my own life in Denmark. The tour was really well planned with a lot of exciting experiences, good food and interaction with the local north koreans. An experience for life!"
"An amazing tour I would gladly recommend! The tour was really well organized and every detail was carefully planned, so that the particpants could enjoy the itinerary to the fullest. It was an experience for life and I hope I can revisit the country another time."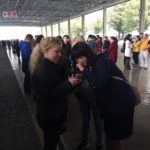 "Amazing tour, and I would love to go again. Great hotel with everything the heart desires, great food, a lot of new amazing experiences and new acquaintances. We had the sweetest guides which made sure that nothing missed and made sure we were in good and safe hands!"
"The platinum-star has been secured through a five star review. A very beautiful tour, with extra ordinary experiences and a very humorous and engaged tour leader Jonas. I would fore sure recommend a tour - if you plan to stay more days in China than planned, the skip Dandong and settle with only the one day/night in Dandong as the itinerary suggests."