From January 1 2021, travelers from 52 countries can look forward to applying for an e-visa to Russia, which makes the visa application process for the whole country much easier.
Although Russia's borders have partially reopened after an almost total closure of national borders in the spring due to Covid-19, most foreigners are still unable to enter the country. It has put tremendous pressure on Russia's tourism industry, which has already lost at least $ 7 billion in revenue since the pandemic restrictions were introduced in late March. Fortunately, it will soon be easier for many foreign tourists to plan a trip to Russia when the country introduces e-visas from January 1 2021. The order was approved by Prime Minister Mikhail Mishustin on 11 November.
In recent years, Russia has tested a number of new ways to simplify the visa process, in order to increase international tourism. Among other things, this could be seen during the World Cup in 2018, where a number of visa requirements were eased, which shortened the process. Later, the government launched the possibility of e-visa for travelers to Kaliningrad, Skt. Petersburg and the surrounding region. Now the country is ready to introduce the initiative for the whole country.

What does it mean that one can now travel with an e-visa to Russia?
First of all, the visa process will be both easier and cheaper, as everything can be arranged from home. Previously, you had to visit the Russian visa center in the capital or a major city, hand in a number of printed documents, scan your fingerprints and then either pick up your passport yourself or pay to have it sent. All this cost around 70 USD, excluding shipping the passport.
From January 1 2021, an application for an e-visa can be submitted on a special website of the Russian Ministry of Foreign Affairs or via a mobile application. They are issued to foreign nationals for errands such as tourism, business, private visits or humanitarian purposes – without the need for invitations, airline tickets, hotel reservations or other documents confirming the person's reason for the trip. Applicants simply need to fill out a form, upload a digital portrait photo as well as a copy of their foreign travel passport. In addition, there is a 40 USD consulate fee (free for children under the age of six).
The processing procedure for an e-visa to Russia is expected to take up to four days.
Another change, in relation to Russia's current visa rules, is that it will be possible to stay in Russia for a longer period of time, thus providing far greater opportunities to explore more places in the world's largest country.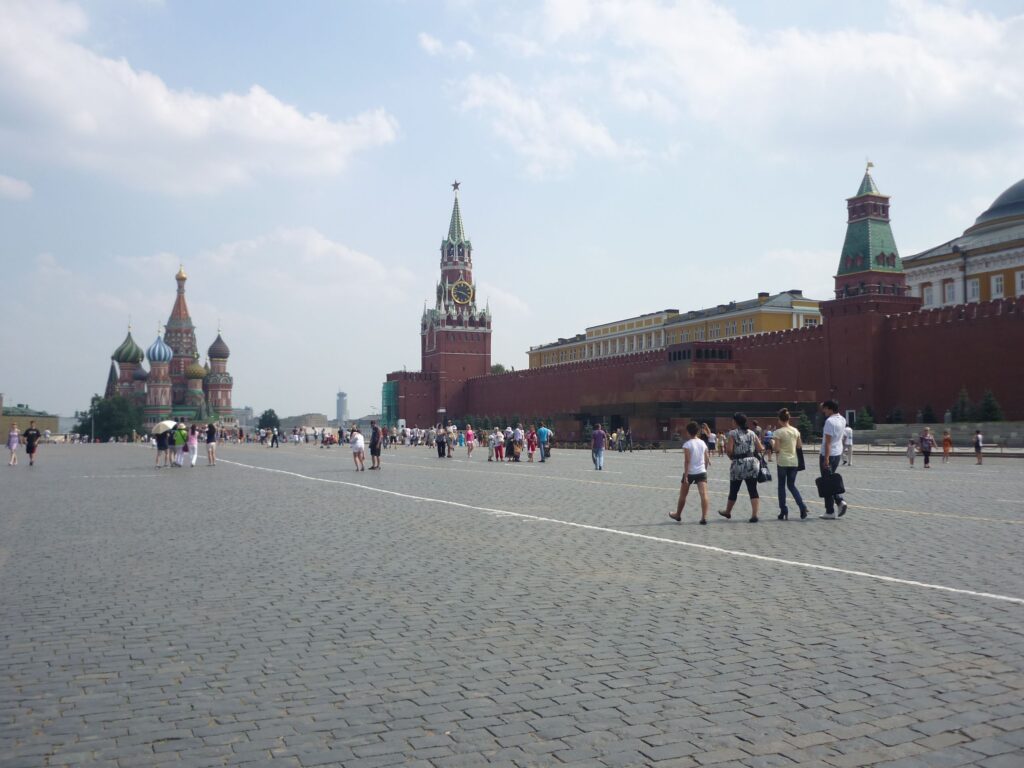 The 52 countries that Russia is opening up to with e-visas
Austria
Andorra
Bahrain
Belgium
Bulgaria
The Vatican
Hungary
Germany
Greece
Denmark
India
Indonesia
Iran
Ireland
Iceland
Italy
Spani
Qatar
Cyprus
China
Kuwait
Latvia
Lithuania
Liechtenstein
Luxembourg
Malaysia
Malta
Mexico
Monaco
Holland
Norway
Oman
Poland
Portugal
Romania
San-Marino
Saudi Arabia
North Macedonia
Serbia
Singapore
Slovakia
Slovenia
Turkey
The Philippines
Finland
France
Croatia
Czech Republic
Switzerland
Sweden
Estonia
Japan
Do you want to travel with us to Russia?
To understand modern Russia and the mentality of Russians, it is crucial to meet the locals and hear them tell stories from their everyday lives in the world's largest country. On our travels to Russia, we have combined visits to the big metropolitan cities with trips to the lesser known cities – which are certainly no less fascinating.