In Central Asia, just north of Iran near the Kopet Day mountain range, you will find the city of Ashgabat – the capital of Turkmenistan and home to approx. 1 in 5 million Turkmen. The city is one of the few inhabited areas in a country made up of 90% desert, so it has been necessary to plant thousands of trees in the city to create enough oxygen to make the area habitable. The name Ashgabat itself is composed of the words asj and khabad , meaning love and city ​​respectively . Yet it is usually a completely different name with which the city is associated: 'The White City'. Ashgabat can boast of being the whitest city in the world. The city is white due to the government's huge focus on building most public and important buildings in white marble. Thus, the Turkmen capital contains a total of 4.3 million square meters of white marble, which of course is included in Guinness World Record Book. So too is the attraction of the world's largest indoor ferris wheel, towering on the outskirts of the city with a diameter of 57 meters.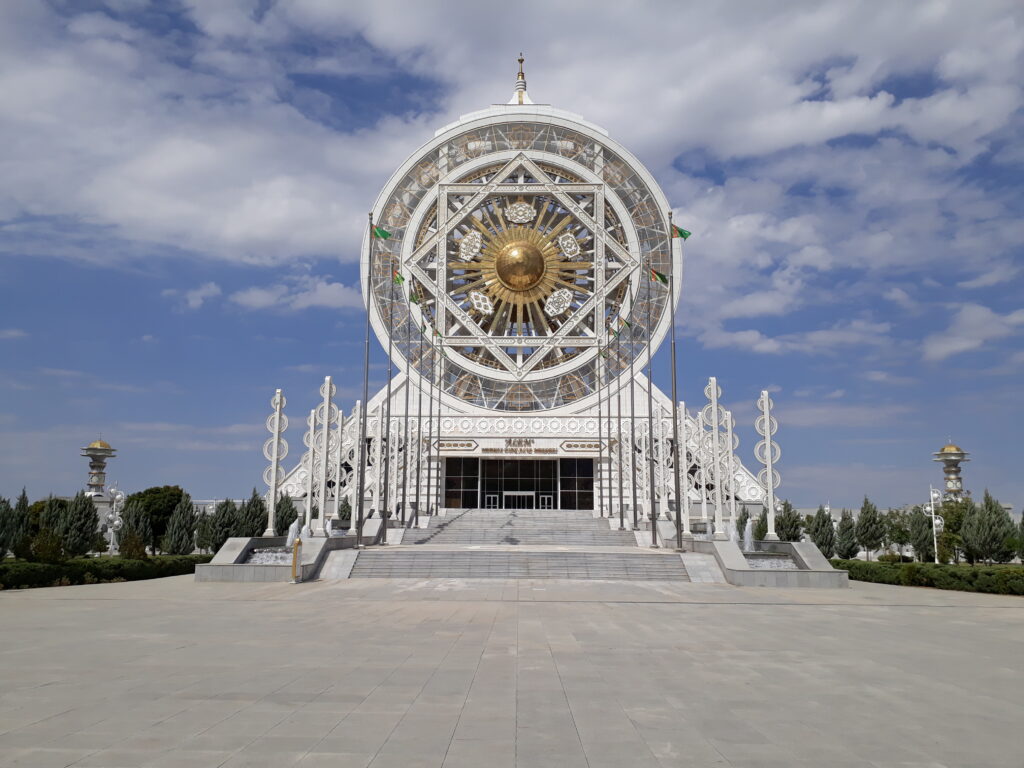 Marble here and everywhere in the capital of Turkmenistan
Marble is generally the preferred building material in Turkmenistan, and the materials are imported from Italy, the world's leading marble manufacturer. It makes Ashgabat appear as an extravagant capital where the country's material impressions are given high priority to appear unique and unusual. With its many impressive marble monuments – such as the Arc of Neutrality , and the Independence Monument – a visit to Ashgabat is therefore a great experience for any traveler. It also involves the book Ruhnama, written by the country's first president, which has been created in, yes, marble. In addition, it is more the rule than the exception that every roundabout in the city has its own magnificent monument erected in the middle, and it is not uncommon for the constructions to also contain gold and other precious – if not shiny – materials. This is also the case with several of the Ashgabat mosques, which help set the stage for Turkmenistan's Muslim population. Especially worthy of mention is the Turkmenbashi Ruhy Mosque with its associated burial chamber, Turkmenbashi Mausoleum, where the country's first president, Saparmurat Niyazov, is buried. The actual driving between the sights is an experience in itself, as the roads are framed by densely built lampposts, each with its own unique structure on every street.With its completed architectural marble style and the many tall buildings and monuments, Ashgabat creates an impressive, light and white backdrop that stands in stark contrast to the many green trees that fill the street scene. The sight of the world's whitest city is unparalleled, making it a truly unique experience to visit this Central Asian capital in one of the world's most isolated countries.